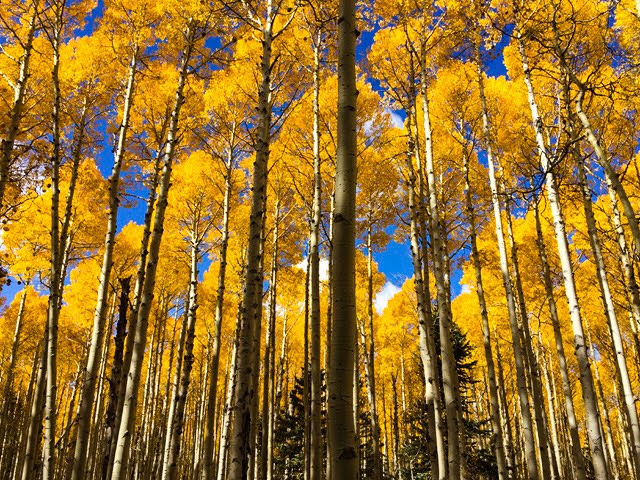 What a difference a year makes. The season has changed to autumn and as the leaves begin to turn our real estate market is seeing some signs of cooling temperatures as well. Yet even with multiple increases in interest rates and greater inventory home prices are still more, even if not by much, than this time last year.
As of September 2022, the average single-family home price in Flagstaff is $734,092 and was $729,044 September 2021 which is only $5,048 more than last year. However, at the height of the market an average single-family home cost $984,502 in February 2022. Back then it was conceivable we would see the average home reach a million dollars.  But now just eight months later the outlook is a bit different. Price increases in housing had been astronomical and unsustainable and are now more moderate.
The price per square foot for a single-family home crept up to $429 in April 2022 and is now $354 per square foot. Interestingly enough, the price per square foot for condos / townhomes is currently similar at $351. Typically, the gap between price per square foot for attached and detached homes is about 10%. During September there were two new condominiums that closed in Pine Canyon each for over a million dollars pushing the average price per square foot on attached product up.
The average price for a condo / townhome is $539,742 and was $492,119 last September with a year over year increase of $47,623. When there is downward pressure on home pricing attached product tends to decrease more quickly than detached product. It is uncertain if we will see this trend in fourth quarter of this year or not due to some new construction projects that were pre-sold and are just now starting to be delivered.
At this moment there are 177 single family homes available for sale plus 45 condos / townhomes. Inventory usually increases during the summer months and can dwindle during the winter months. A healthy market has approximately four to six months of supply available of homes for sale. We currently have a two-month supply which means buyers have options and can be more selective in their home search yet we are not totally balanced. Days on market have not creeped up to triple digits yet so homes that are in good condition and priced well are moving. Sellers with unrealistic expectations are seeing price reductions and longer days on market.
Interest rate increases have been the most notable reason for cooling on a local and national level. "The housing sector is the most sensitive to and experiences the most immediate impacts from the Federal Reserve's interest rate policy changes," Lawrence Yun, National Association of Realtor's chief economist, said in a statement. "The softness in home sales reflects this year's escalating mortgage rates. Nonetheless, homeowners are doing well with near nonexistent distressed property sales and home prices still higher than a year ago."