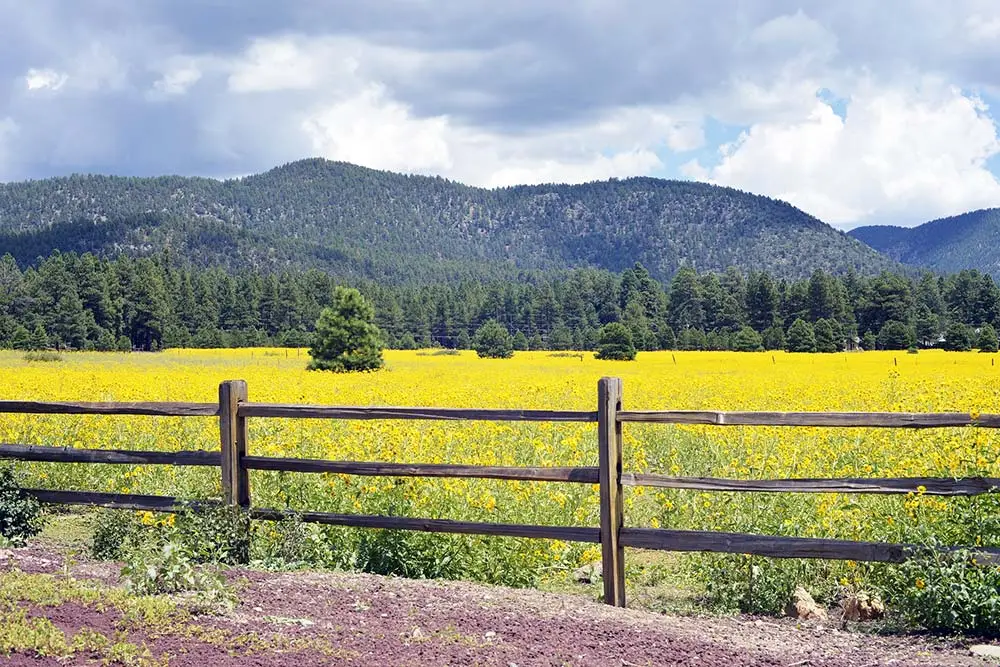 As many people in Central Arizona know, Flagstaff is one of the Arizona's most beautiful places to live. With the extreme Summer temperatures in the Valley of the Sun, many residents of the Phoenix Metro area, look to Flagstaff as a refreshing change of pace.
So, without further adieu, here are our top 3 Reasons to Live in Flagstaff
Mild Summer Temperatures
From June through September, the average high, daily temperature in Flagstaff is in the mid-to-upper 70s! That's because Flagstaff sits at roughly 7,000 feet elevation. If you're from Phoenix or even Tucson, you know how hot it gets in the Summer. In fact, Phoenix's average high, daily temperature runs around 104 – 106 degrees Fahrenheit. Summer temperatures can even go as high as 115- 120 degrees Fahrenheit…now that's hot!
An Outdoor Paradise
It goes without saying, that Flagstaff truly is an outdoor paradise for outdoor enthusiasts where you can explore the natural wonders of the Ponderosa pine tree-lined mountains, Summer wild flowers, hiking, biking and ATV trails, caves and even volcanoes!
Flagstaff also offers four seasons, where you can partake in an amazing Winter, filled with skiing, snowboarding and sledding activities, as well as enjoy the majesty of the 1.8 million plus acres of the Coconino National Forest (known for its vast stretch of ponderosa pine trees) whose diverse landscape is home to a variety of wildlife and plant species.
Small City / Country Lifestyle
There are many residents of Phoenix metro area who want to live in a place that offers a fantastic quality of life. That includes not only having more outdoor spaces to get in touch with nature, but also being a stone's throw away from a bustling cultural scene. That said, Flagstaff offers film, art and music festivals, dancing, eclectic and fine dining, shopping, and more. So, in Flagstaff, you really do get to enjoy a great mix of both country/mountain and city life.
If you're interested in buying a home in Flagstaff or the surrounding area, contact real estate agent and local real estate expert, Lori Anna Harrison at 928-396-5851.