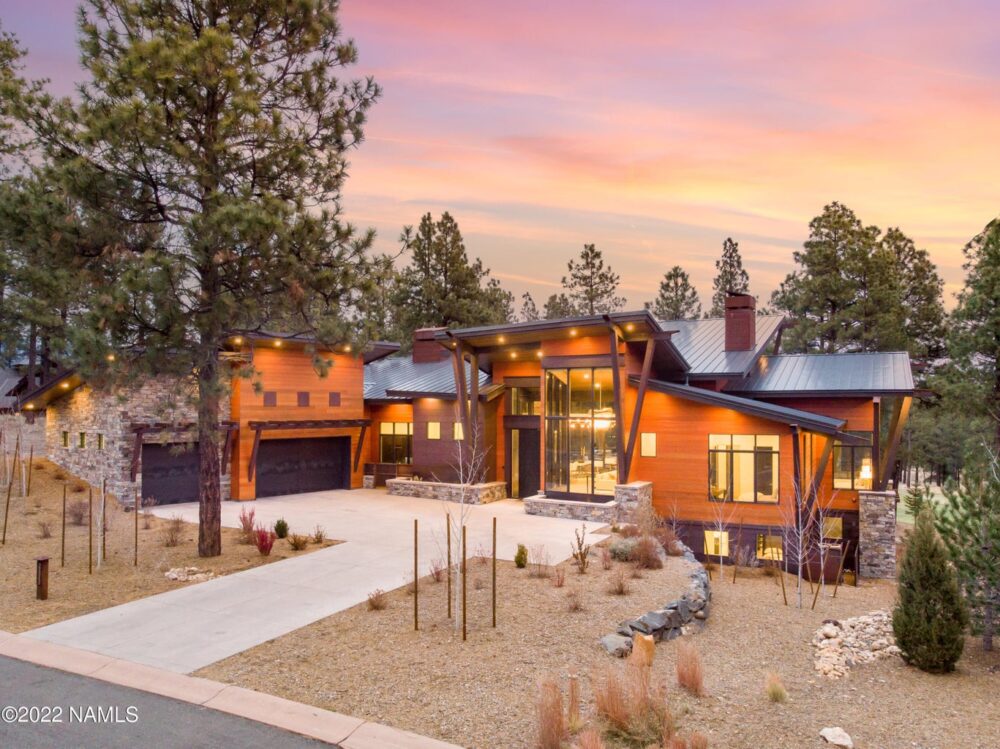 Design trends come and go and just like fashion they evolve and change over time. What can be so much fun about watching the evolution of style is to see what takes off and makes a mark versus what pops up and then quickly fades away.  Anyone who visits Arizona and doesn't know our area very well will soon learn that the style of architecture and interior design for the trifecta is very diverse – the trifecta consisting of Scottsdale, Sedona and Flagstaff.
Let's take a look at three of the highest priced homes sold thus far this year in each these markets to explore the similarities and differences in design. Starting at the top of the list is a massive home with 10,600 square foot of space under one roof consisting of nine bedrooms and six bathrooms on a 1.89 acre estate in Silverleaf in Scottsdale built in 2012.  The architecture is described as Mediterranean and the compound includes a home theater and golf simulator plus a zero-edge pool. This palatial property sold for a whopping $9,900,000 which is $934 per square foot.
In Flagstaff the highest priced home sold thus far this year is a mountain modern masterpiece. This home is 4,512 square feet and features four bedrooms and four bathrooms on a half-acre in Pine Canyon built in 2020. The open floor plan blends kitchen, dining and living room into one space and includes the extensive use of reclaimed wood, steel beams together with metal and glass finishes. This contemporary property sold for $5,165,000 which is a whopping $1,145 per square foot.
Third place on our list is a Santa Fe style home in Sedona is an entertainer's dream was built in 2002 with four bedrooms and four bathrooms consisting of 5,380 square feet. This one-of-a-kind luxury resort estate has panoramic views of Cathedral Rock and Seven Warriors this estate is perched on 2.29 acres and features a luxury horse facility, five fireplaces and oasis pool. This southwest property sold for $4,000,000 which is $743 per square foot.
Each of these three homes were built approximately 10 years apart and in distinctly different areas of Arizona with diverse climates, unique vegetation and views. One could make the argument that the newest home sold for the greatest price per square foot simply because it is new construction. However, this would completely discount the theory that discerning buyers are willing to pay a premium for a more modern aesthetic. On the other hand, it could be argued that the greatest amount spent for opulent luxury maintains that the old-world European style is timeless and fetches a greater price even two decades after completion.
Consumers vote with their cash and while there are many points of view on this particular subject it appears that the mountain modern style commands more money per square foot. Only time will tell if this design trend is one for the ages or if it will fade over time. If it was your millions, how would you vote?