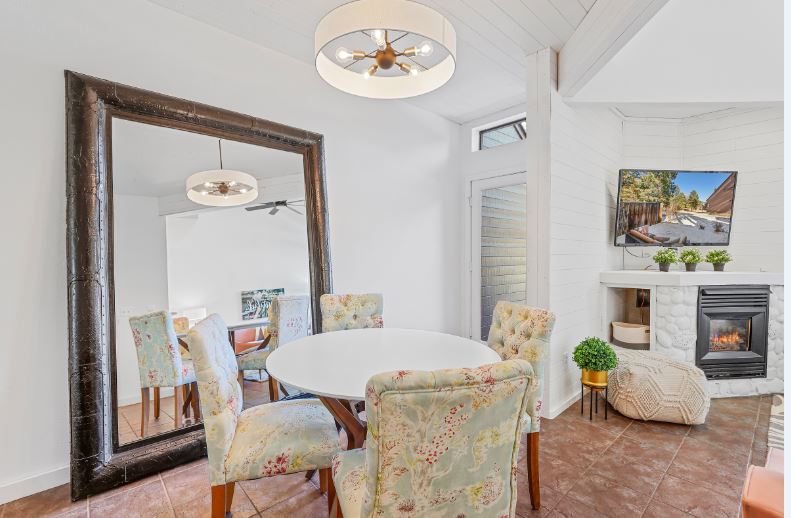 This time last year it would've been difficult to predict the twists and turns our real estate market would take throughout 2022 – the first half and the second half each telling different stories of the same market.  The first quarter of the year experienced steady increases in average price, price per square foot and median price.  February 2022 witnessed an historic average price for a single-family home in Flagstaff weighing in just shy of a million dollars at $982,134. By second quarter we began to see some slight fluctuations due to two interest rate increases but our typical seasonality leading up to summer proved stronger and in April 2022 we experienced an historic price per square foot tipping the scales at $429 per square foot. Then May 2022 we watched our median price for a single-family home jump to an historic $765,000.
By the time we entered the dog days of summer third quarter exhibited signs of slowing absorption from 370 homes sold in Q3 of 2021 to only 258 homes sold in Q3 of 2022 translating to 37% fewer home closings – yet inventory was not depleted thus the two additional interest rate increases had almost an immediate impact of stalling homes sales. The fourth quarter median price point diminished each month down to $650,000 in December 2022. However, despite this the average price bounced around as did the price per square foot.
Now if we look at the totality of 2022 and compare that to 2021, we have had an extraordinary record-setting year by all accounts barring number of homes sold – which dipped down to 864 homes rolling back to the 2014 rate of absorption for the year.  During 2021 there were 1,186 single-family homes sold which is 322 homes less than 2022 and just shy of the historic high of 1,305 homes sold in 2020.  What this means is demand has weakened and if interest rates continue to increase this may be an ongoing trend.
All other 2022 statistics are positive including a 15% jump in average price of a single-family home increasing $110,149 from $740,548 in 2021 to $850,697 in 2022.  The average price of a condo / townhome leapt 17% or $70,750 from $420,420 in 2021 to $491,170 in 2022. Interestingly enough the price per square foot grew much more this year – from $291 in 2021 to $364 in 2022 totaling $72 per square foot – than in prior years. Part of the reason being new multi-million-dollar condos built and sold in Pine Canyon, the other part of the equation simply being the lower entry level price point spurring demand and competition for attached product.
Median price for a single-family home increased $102,000 or 17% from $610,000 in 2021 to $712,000 in 2022. This is a historic high median price in Flagstaff which has more than doubled from $340,000 in only seven years since 2015.  What this means is that a single-family home costs twice as much now as it did then, yet salaries have not doubled during the same time period. Although most of us protest the interest rate increases one impact it will have is tapering price appreciation to a more sustainable rate which is great news for buyers.
A crystal ball can predict home price appreciation with almost as much accuracy as a meteorologist can predict a winter snowstorm.  My thoughts are that the tale of two markets will continue to mirror the second half of 2022 into 2023 and beyond with hope that there are no further interest rate increases. Cheers to and incredible 2022 and here is to a healthy and prosperous 2023 for all!