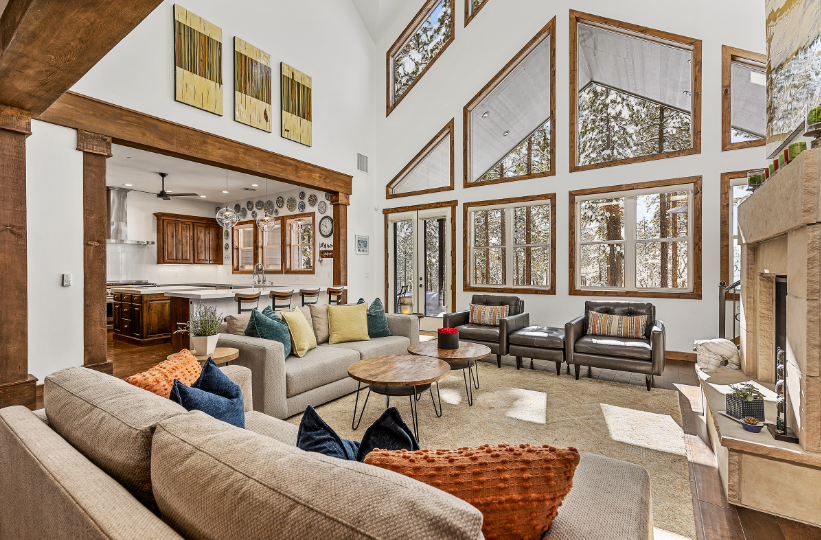 It's no secret the Super Bowl will be held in Arizona this month at State Farm Stadium in Glendale.  The last time the Grand Canyon State hosted the Super Bowl was 2015, prior to that it was 2008 and the first time was 1996.  Beyond the show stopping halftime entertainment and the memorable commercials, what makes headlines – to numbers geeks like me – is the profound financial impact the Super Bowl has on the local economy.  Direct visitor spending will total between $128 million to $259 million, it is projected that between 2,200 to 4,700 will be created by the event, with an overall economic impact estimated to be anywhere from $230 million to $475 million.
This is wonderful news for the Copper State, but does any of this spending translate to housing sales? Interestingly enough there was a study conducted by the National Association of Realtors over a span of five years which included the 2015 Super Bowl on the city of Glendale and the surrounding area ­­­­­­­for changes in real estate. According to these NAR findings, "Phoenix…was among the housing markets that got the biggest boost from the event."
My prediction is that while much of the country is bundled up in sweaters and boots to attend their favorite house party for pre-game festivities on February 12th, the mild winter conditions displayed effortlessly via the stadiums retractable roof will entice both attendees and viewers alike to evaluate or at least peek to see what a second home or relocation would cost in the neighboring sunny areas – including Flagstaff since even after a glorious snowfall we most likely see sunshine making each flake look like sparkly powdered sugar.
If you are considering selling, Super Bowl Sunday might just provide your ideal target audience – fully captivated and fully loaded.  Considering that the last time Arizona hosted home sales increased 18.2% up to a year after the big game including a $2.8 million home sold that weekend while the couple was visiting town for the football event. Pretty impressive as far as super-sized impulse purchases go.
Local sellers, Jenni and Chip, are expecting exactly that – a sophisticated buyer palate to accompany dreams of owning a lavish abode in the prestigious golf community of Flagstaff Ranch – at Super Bowl LVII. Their 5,000 square foot home will easily accommodate a crowd and win as fan favorite. It has been tastefully renovated from top to bottom featuring modern and bright spaces with two-story limestone fireplace, three large entertaining spaces including one facing the Nation Forest Service, four massive bedrooms with two additional bedrooms in the guest house (see photos courtesy of Shane Brandolini).
Who will take home the Super Bowl 2023 trophy remains to be seen. But the big winner this February on all accounts is the state of Arizona. Between the Waste Management Phoenix Open and the Super Bowl, the sheer potential for an historic economic impact is brewing and all residents are the beneficiaries. Jenni and Chip are hoping to the tune of $2.85 million.  Now there's a super-sized real estate sale.