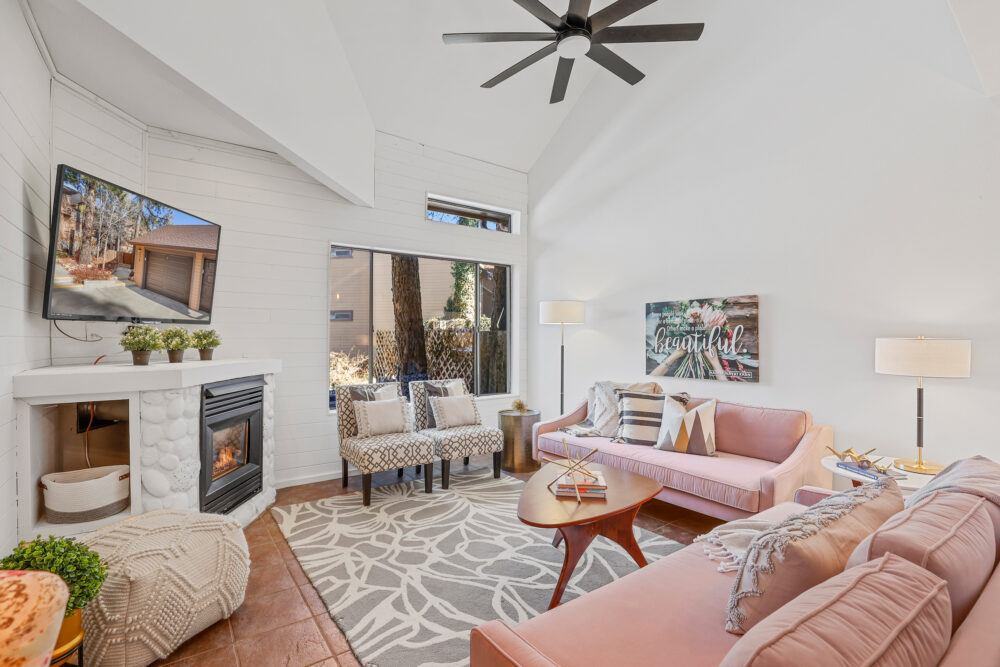 What is staggering this spring and unique about Flagstaff is our housing market compared to the rest of the country.  Forbes Advisor reported that, "[national] home sales prices fell year-over-year in February – the first time in nearly 11 years." However, here locally we did not see sales prices decrease, we have actually seen price per square foot increase in first quarter year-over-year. In fact, our average sales price rose from $844,769 in March 2022 to $898,900 in March 2023, which is a 6.4% increase from last year and price per square foot has increased from $388 to $392 respectively. "So, if you're expecting a crash to make housing affordable again, you may be waiting a while," according to the Wall Street Journal.
Yet our differences end there and the commonality both locally and nationally is the lack of home inventory available.  Currently there are 91 active single-family homes which is approximately three months of supply. Traditionally, in a balanced market where there is an equal number of buyers and sellers, there should be five to seven months of inventory available.  In addition, because of the severity of our winter snowstorms we possibly have pent up buyer demand simply due to challenges showing or listing a home with four foot of powder on the walkways.
Would be sellers had difficulty preparing their homes for sale with the massive amounts of precipitation, thus this spring will likely be heating up prior to our summer peak selling season – most of us wish the weather would do so as well.  While March 2023 experienced absorption of only 31 single-family homes versus 76 in March 2022 or 59.2% fewer homes sold year-over-year, April is primed and ready to yield much more.  How much more is the [almost] million-dollar question.
Although inventory is low, buyers are more discerning with their preferences which could be due in part to the increased interest rates making buyers ponder purchases more deeply – seen in longer days on market. As is always the case but more important than ever it is imperative to fully prepare a home for sale.  There are a few items on the checklist that don't cost much and one that can actually provide some cash back. Bottom line is these updates will increase the value of your home plus enjoyment factor.
Not sure where to start? These five tips will give you the best bang for your buck.
Clean and declutter – make your space look bigger by removing the excess furniture and clutter that accumulates. Call The Barn Bros and they will come to your home and pay for items and even haul them away.
Freshen up with paint – this easy DIY project can instantly transform your interior from drab to fab. A modern white will not only look fresh on walls and ceilings but can brighten up rooms to give the illusion of a larger home.
Lightly update kitchen – simply coordinating appliances (no mismatched white stove with stainless steel refrigerator), painting cabinets and installing modern hardware can provide makeover magic. Dated kitchens are reimagined with these updates.
Enhance curb appeal – little things like washing exterior windows, removing pine needles, and updating planters make a big impact to the tune of seven percent increase in value, according to a University of Alabama study.
Stage your home – 73% of staged homes sold for over list price and move off the market nine days faster than average, according to the Real Estate Staging Association.
Want more ideas?  Come to these local community events.
Saturday, April 15th from 11am to 2pm – Spring cleaning and decluttering event at The Barn Bros new location! 2160 E Route 66, Flagstaff 86004
Saturday, April 29th from 1pm to 3pm – DIY interior design class at Continental Country Club (open to public) 2380 N Oakmont Drive, Flagstaff 86004