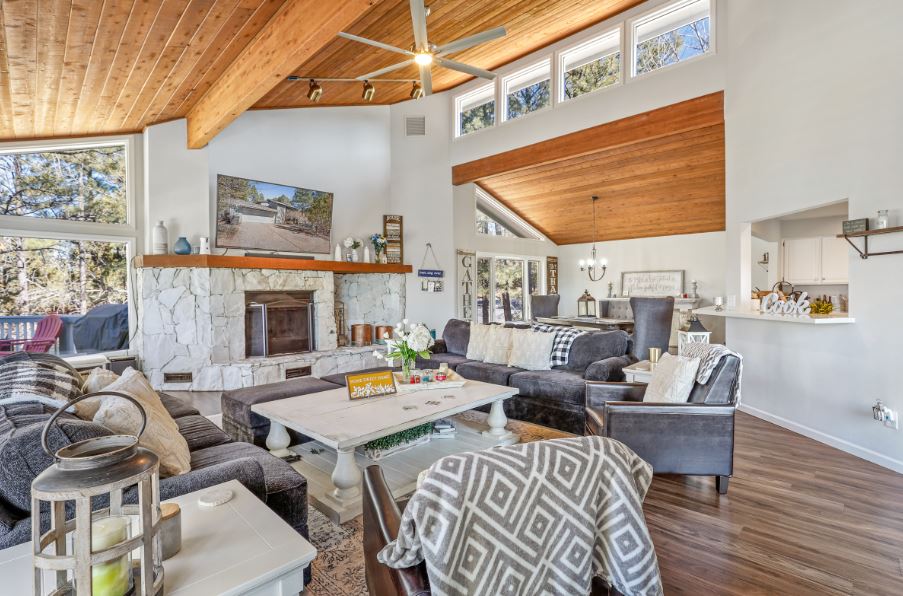 While the media has been sensationalizing all topics related to real estate starting to take a tumble on a national and state level let's take a look at the numbers and see what is happening from a local standpoint versus the macro-overview. During the past year in Flagstaff the median home price of a single-family home appreciated 11.7% from $640,000 July 2021 to $715,000 July 2022 and appreciated 25.7% the year prior from $509,000 July 2020 to $640,000 July 2021.  While homes are now appreciating at a slower pace they are still growing in value, just at a more sustainable rate. Let's keep perspective, the median rate of return from July 2020 to July 2022 is a whopping 40.4%.
Although none of us believed that skyrocketing real estate prices would last forever, nor should they, we also didn't know when the height of the market would be reached.  According to my data which has been gathered from the Northern Arizona Multiple Listing Service month-over-month and year-over-year since 1999 we might have arrived at the pinnacle of this current cycle in May 2022 with the median single-family home at $765,000.  The reason for the 'might' escape clause is that two months of median data decreasing is not enough to ascertain a trend. However, July typically represents the height of seasonality and therefore carries a bit more weight than a two-month shift from say December to January.
This being said we have seen more price reductions over the last several months than in the previous year. Another factor in this equation is that inventory has increased this summer which means buyers have more options. With an increase in homes available we have started to see days on market increase as well.  The days of looking at a property on the market for 13 days and saying, "Wonder what's wrong with it?" are no longer.  This is healthy. Instead of a buyer touring a home and having to decide on the spot to submit a purchase contract for $25,000 over list and hoping to stand out among the other nine buyers who made an offer, they can actually sleep on it.
None of these changes were unexpected and in fact are necessary for a balanced market.  The recent interest rate increases have had an impact on the amount of home a buyer can afford and affected new home construction and quite possibly the economy overall. Nonetheless do not allow the fear of change to paralyze your decision making.
If this is in fact a slowing trend, representing more than a few months of decreases in median home prices, a compelling reason to buy like job relocation, growing family, or rightsizing still exist. And if on the selling side just know you will find the right buyer for your home. It might simply take a bit more patience than before. Let's keep perspective, if you sold at the height of the market, you likely also purchased at the height.  If you sell as the market is normalizing you will see the benefit on the flip side when you buy. A balanced market might be on the horizon, check in next month to see what transpires. And in the meantime, keep calm and enjoy the dog days of summer.